1700 V Bare Die Silicon Carbide Schottky Diodes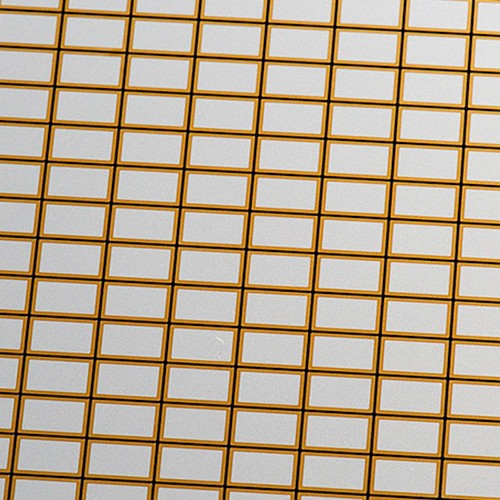 CPW6-1700-Z005A
1700 V, 5 A, Gen 6 Bare Die SiC Schottky Diode
6th generation of high voltage, high performance Z-Rec© Silicon Carbide (SiC) Schottky diode in a packageless bare die format to be implemented into any custom module design The lower forward voltage, smaller reverse leakage current, zero reverse recovery, and high thermal conductivity make this schottky diode ideal for high frequency switching applications including high density DC to DC converters. This schottky diode can be used in conjunction with either IGBT or MOSFET as an anti-parallel diode, or as a rectifier.
1700 V Bare Die Silicon Carbide Schottky Diodes
No filters selected, showing all 1 products
1700 V Bare Die Silicon Carbide Schottky Diodes
| | | | | | Total Capacitive Charge (QC (typ)) | Maximum Junction Temperature | | Recommended For New Design? |
| --- | --- | --- | --- | --- | --- | --- | --- | --- |
| | | | 1700 V | 5 A | 79 nC | 175 °C | Gen 6 | Yes |
Features
Zero Reverse Recovery
Zero Forward Recovery
High-Frequency Operation
Temperature-Independent Switching Behavior
Extremely Fast Switching
Positive Temperature Coefficient on VF
Benefits
Improves System Efficiency with lower switching and conduction losses
Reduces System Size, Weight, and Cooling Requirements
Enables high switching frequency operation
Easy to parallel and compatible with standard gate drive design
Applications
Solar Inverters
Motor Drives
EV Chargers
UPS
Industrial Power Supplies
Documents, Tools & Support
Technical & Sales Documents

Tools & Support

Compliance
Documents
| Document Type | Document Name |
| --- | --- |
| Data Sheets | |
| Sales Terms | This document details the production packaging details including container type, quantity, MOQ, and dimensions as well as the moisture sensitivity level (MSL) for discrete SiC Schottky Diodes and MOSFETs |
| Sales Terms | |
Now more than ever, engineers are being asked to design residential, commercial, and industrial solar energy systems that are compact, lightweight, and simple to set up. All of this can be achieved, including a 3% higher efficiency boost, with Wolfspeed Silicon Carbide. Join this webinar where our expert will demonstrate how Wolfspeed Silicon Carbide outperforms, increases power density, and lowers overall system costs.
Wolfspeed is working with Shenzhen Sinexcel Electric Co., a global leading supplier of energy internet core power equipment and solutions, to supply Wolfspeed WolfPACK silicon carbide power modules for next generation Active Power Filter (APF) and Static Var Generator (SVG) of Power Quality Solutions.
Wolfspeed WolfPACK™ modules are a great choice for designers who want to increase efficiency and power density in a compact, industry-standard footprint. The family of modules provides an excellent solution for fast design implementation, scalability, long-term design support, and lower assembly overhead.