Our leadership team has unmatched silicon carbide expertise and extensive experience in the semiconductor industry, enabling us to capitalize on the vast opportunities ahead for Wolfspeed's solutions in high-growth markets. With their knowledge and expertise, we are building a wide bandgap semiconductor powerhouse that is driving the industry transition from silicon to silicon carbide with all the passion, ingenuity and perseverance that has guided our company for more than 30 years.
---
Gregg Lowe
President & Chief Executive Officer
Gregg Lowe joined Cree, Inc. (now Wolfspeed) in September 2017 as President and Chief Executive Officer (CEO) to translate vision and strategy into world-class execution and bottom-line growth. 
Prior to Wolfspeed, he served as president and CEO of Freescale Semiconductor, a $5 billion global company with products serving automotive, industrial, consumer and communications markets. During his time at Freescale, Gregg led the successful merger with NXP Semiconductors N.V. creating a high-performance, mixed-signal semiconductor industry leader, with combined revenue of more than $10 billion. Prior to Freescale, Gregg had a long career spanning 28 years at Texas Instruments including executive roles as senior vice president and leader of the analog business.
---
Neill Reynolds
Chief Financial Officer
Neill Reynolds joined Wolfspeed as Chief Financial Officer in August 2018. Neill is a seasoned finance executive who has led various financial functions at global technology companies. Most recently, he served as Senior Vice President of Finance, Strategy and Procurement at NXP Semiconductors N.V., where he led global teams in developing and executing strategic initiatives to expand profit margins and meet growth objectives. Previously, Neill held divisional Chief Financial Officer positions and served on management teams at General Electric, executing growth initiatives for global industrial and manufacturing businesses spanning multiple technology industries. With his extensive leadership experience and industry knowledge, Neill helps ensure the company will meet its growth objectives and return value to investors.
---
Cengiz Balkas
SVP & GM, Materials
Cengiz Balkas is the Senior Vice President and General Manager for Wolfspeed Materials. He joined Wolfspeed, formerly Cree, in July 2006 from INTRINSIC Semiconductor Corporation. He has more than 20 years of experience in the development and commercialization of Silicon Carbide materials and semiconductors. In June 2002, Cengiz co-founded INTRINSIC Semiconductor Corporation and served as its President and Chief Executive Officer until its acquisition by Wolfspeed. Previously, he was General Manager and Director of Technology for Sterling Semiconductor Corporation, a Silicon Carbide materials company. Cengiz holds a Ph.D. in materials science and engineering from North Carolina State University. He is an inventor or co-inventor on several patents and patent applications in the field of wide bandgap semiconductors and has authored or co-authored key publications in the field.
---
Jay Cameron
SVP & GM, Power
Jay Cameron joined Wolfspeed as Vice President and General Manager for Wolfspeed Power in May 2018. He has a diverse technology background spanning multiple geographic areas and different industries including Asia, Europe, the Middle East, and the Americas and the personal electronics, automotive, industrial, telecommunications, and enterprise markets. Prior to joining Wolfspeed, Jay held Vice President and General Manager positions at Texas Instruments, where he worked for 17 years. His global perspective, dedication to building high performance teams, and strategic planning and implementation skills make him a critical leader to Wolfspeed as it continues to accelerate growth. Jay has a B.S.E. and M.S.E. in electrical engineering from the University of Michigan.

---
Margaret Chadwick
Chief Human Resources Officer
Margaret Chadwick serves as Wolfspeed's Chief Human Resources Office and Senior Vice President of Human Resources, and has been with the company since 2005. Prior to joining Wolfspeed, she worked in progressive levels of HR responsibility at Duke Energy for eight years. Having started her career in consulting, Margaret has a passion for building leadership and communication skills across the business. She is a certified Trainer of Bell Leadership Achiever, and has also attended many specialized communication programs. Margaret holds a B.S. in business from Wake Forest University.

---
David Costar
Chief Information Officer & SVP
David Costar is the Chief Information Officer and Senior Vice President at Wolfspeed. As CIO, David is responsible for leading Wolfspeed's business transformation to deliver scale and efficiency through modernized digital capabilities, advanced process automation and enterprise shared services. He is also responsible for setting Wolfspeed's technology vision and strategy, and supports the global business solutions, applications and infrastructure that underpin Wolfspeed's global operations.
---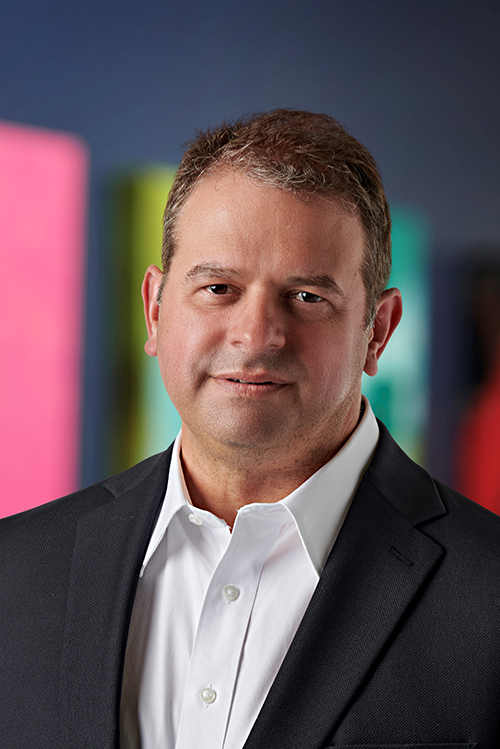 Rex Felton
SVP, Global Operations
Rex Felton joined Wolfspeed in 2019 and currently serves as Senior Vice President of Global Operations. Rex previously led the construction and startup of Wolfspeed's Mohawk Valley Fab in Marcy, NY. He has 28 years of experience in both semiconductor and automotive operations. Prior to joining Wolfspeed, Rex served as Vice President of Global Operations at Delphi Automotive, where he led the manufacturing of advanced safety and powertrain electronics. During a 23-year career at Texas Instruments, Rex was Fab Manager at both the DFAB and DMOS5 wafer fabs, in addition to holding various other leadership roles in operations and engineering at the company. Rex received his B.S. in industrial supervision from Purdue University.
---
Brad Kohn
SVP, Legal
Brad Kohn serves as General Counsel and Corporate Secretary of Wolfspeed, Inc., having joined Wolfspeed in that role in May 2013. Prior to Wolfspeed, Brad spent almost eight years at MEMC Electronic Materials Inc., where he was most recently the General Counsel and Senior Vice President — Legal and Corporate Secretary. He also led Business Development for two years in his time at MEMC.
Prior to joining MEMC, from 1997 to 2005, Brad was with Pillsbury Winthrop Shaw Pittman LLP (formerly Pillsbury Madison & Sutro LLP) in its Palo Alto office, where he was a Partner in the Corporate Securities Group. With Pillsbury, he represented a variety of leading Silicon Valley technology companies in mergers and acquisitions, corporate securities transactions and general corporate matters. Brad holds a Juris Doctor degree from the University of Michigan Law School and a Bachelor of Business Administration degree from the University of Wisconsin in accounting, finance and real estate and urban land development.
---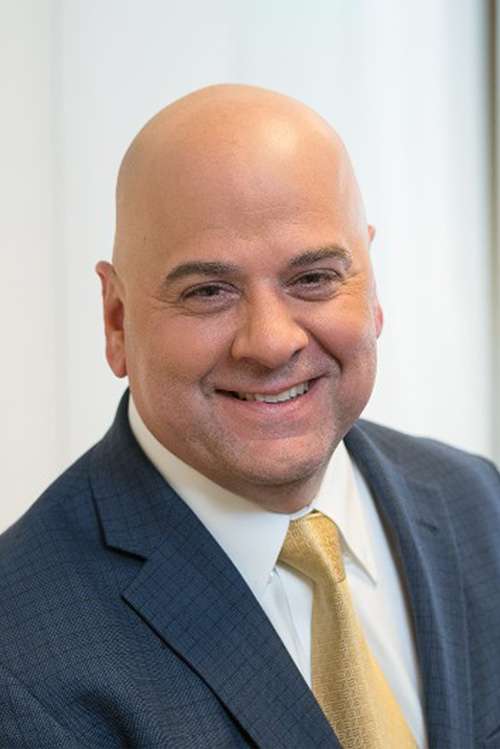 Rick Madormo
SVP, Global Sales and Marketing
As Senior Vice President of Global Sales and Marketing, Rick Madormo oversees the growth, strategy and operations of Wolfspeed's entire sales organization. Rick joined Wolfspeed in 2018 as the Vice President of Sales for the Americas and was able to mature and develop that fast-growing team into achieving record-setting results. Rick has more than 25 years of sales experience, primarily in the semiconductor industry. Prior to joining Wolfspeed, Rick served as Vice President of Americas Sales at Intel and held several sales leadership positions during his tenure at Altera. Rick holds a bachelor's degree in electrical engineering technology from the University of Akron.
---
Rick McFarland
SVP, Global Operations
Rick McFarland has been Senior Vice President of Global Operations since February 2018. He joined Wolfspeed in 2011 as Director of Operations for the Power and RF Team. Starting in 2015, he also served as the Vice President of Operations for the former Cree LED business, where he and the team were focused on driving operational results and improvements in support of a competitive LED business.
Rick has a long history in the semiconductor industry, having spent 23 years with Freescale in progressive levels of leadership in engineering and operations. He received his undergraduate degree from Texas A&M University.
---
John Palmour
Chief Technology Officer
Dr. John Palmour co-founded Wolfspeed, formerly Cree, in 1987. Now, over 30 years later, the business has grown into a pure-play semiconductor powerhouse leading the industry transition from silicon to Silicon Carbide. John has championed and innovated Silicon Carbide and GaN for power and RF applications, respectively, for over 30 years, enabling faster, more energy-efficient technologies that are foundational for many industries as they prepare and adapt for a more sustainable future.
At the onset, John knew Wolfspeed had the opportunity to define the market with the blue LED and had the cutting-edge vision to transform power devices. As Chief Technology Officer of Wolfspeed's high-potential Wolfspeed business, John focuses on pioneering breakthrough semiconductor technology for power and RF commercial applications, businesses that have been central to Wolfspeed from the start - even before the company built its LED lighting empire.
---
Gerhard Wolf
SVP & GM, RF
Gerhard Wolf joined Wolfspeed in March 2018 as the Vice President and General Manager of the RF business unit. Gerhard has over 20 years of experience working in the semiconductor industry. Prior to Wolfspeed, he worked for Infineon, where he was Vice President and General Manager of the RF power product line for eight years and held multiple management positions in Europe, Germany and Austria. Gerhard graduated from the Technical University of Munich in Germany with a M.Sc. in electrical engineering.