Wolfspeed represents more than 35 years of innovation and pushing the limits of what's possible with relentless passion and ingenuity. Our wide bandgap Silicon Carbide devices enable faster, more efficient charging and increase the range of electric vehicles. 
We're not newcomers to Jaguar TCS Racing; Wolfspeed's Silicon Carbide semiconductors have been used in the Formula E team's in-house developed powertrains since 2017. Now, we are now building upon that relationship with Wolfspeed serving as the Official Power Semiconductor Partner. 
Harnessing the power of science, we will take insights gained from the racetrack and deliver them to roads and motorways throughout the world. This is the ultimate partnership that is reimagining racing and reinventing driving. 
---
"Our Silicon Carbide semiconductor technology in the Jaguar I-TYPE 6 creates an 'Innovation Lab on Wheels' to engineer improved powertrain efficiency in a high-performance electric vehicle. Our collaboration with Jaguar TCS Racing in the ABB FIA Formula E World Championship will support our shared goal of translating innovation from the race to the road and enable Wolfspeed to support Jaguar TCS Racing as the ultimate competitor on the track."
– Jay Cameron, SVP and General Manager of Power
---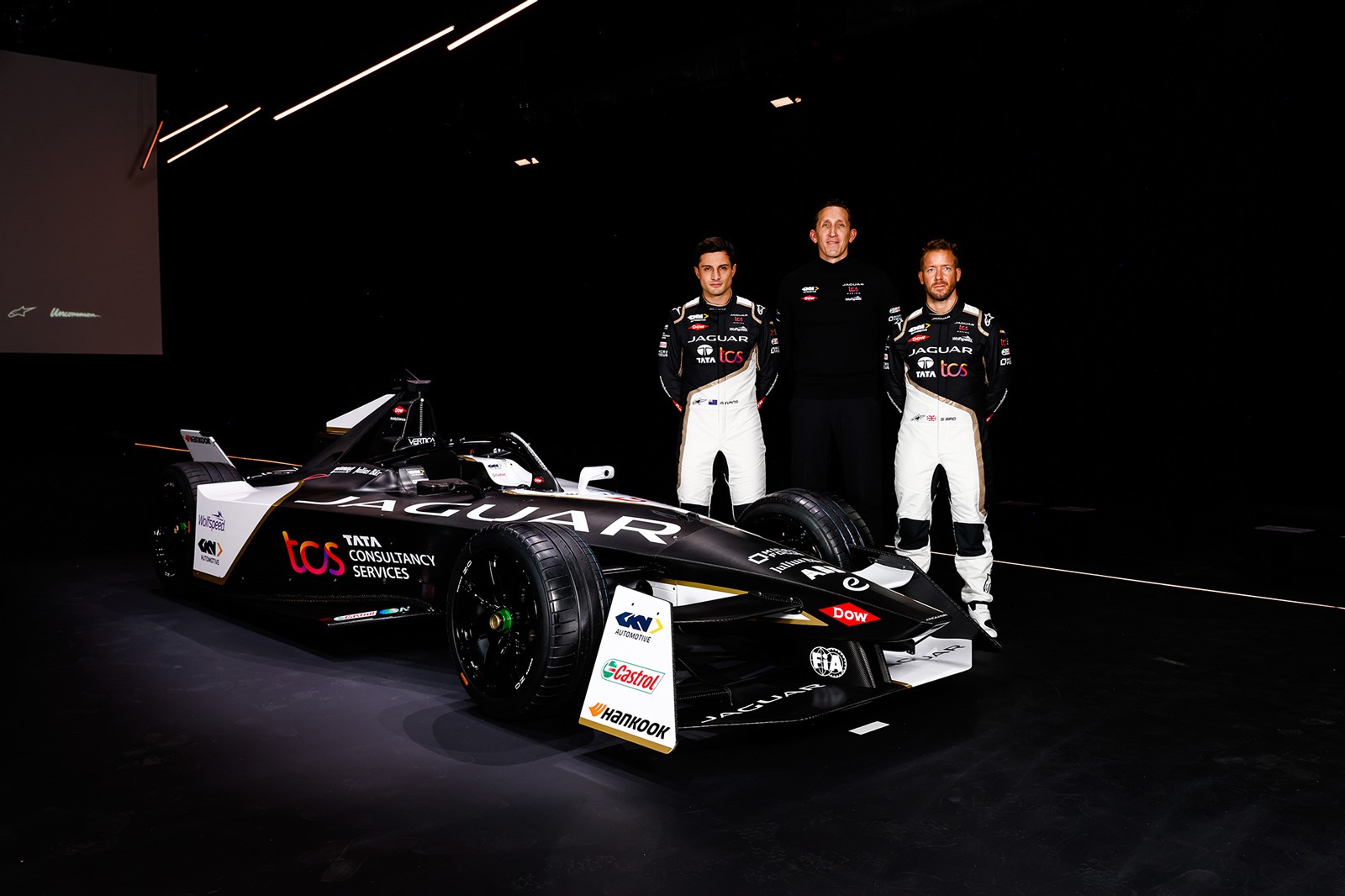 The Jaguar I-TYPE 6 race car was unveiled in London with drivers Mitch Evans and Sam Bird, along with Team Principal James Barclay
---
Join in the fun. We're innovating from race to road with technology that impacts other industrial applications. Wolfspeed is ready to help make your products more energy efficient and powerful today. 

Products
Pursue a more efficient future with Silicon Carbide and GaN solutions for power electronics, RF, substrates and epitaxy.

Applications
Choose from the most field-tested Silicon Carbide and GaN technologies in any field.
---
Read about the all new Wolfspeed WolfPACK™ power modules. These modules give designers scalability and efficiency along with maintaining the simplicity of the design.
Learn how to install and begin using Wolfspeed's newest LTSpice models for our silicon carbide power modules.
Meet key industrial low voltage motor drive energy regulations with Wolfspeed silicon carbide and enable up to 2.5% overall efficiency improvement while overcoming thermal limitations that plague traditional silicon IGBTs.