Cree Donates $3.5M To Support STEM Education Program for SUNY Polytechnic Institute to Help Train Tomorrow's High-Tech Workforce
Utica, NY – Cree, Inc. (Nasdaq: CREE) and SUNY Polytechnic Institute (SUNY Poly) announce Cree will donate a total of $3.5 million as part of the global leader in silicon carbide technology's ongoing, long-term commitment to the Mohawk Valley to help expand the local economy and develop a pipeline of high-tech professionals. The initiative will lead to the establishment of the "Cree | Wolfspeed Scholarship" program and the Dr. John Edmond and Dr. John Palmour SUNY Polytechnic Institute Endowed Faculty Chairs for the continued expansion of science, technology, engineering, and mathematics (STEM) opportunities for students at SUNY Poly.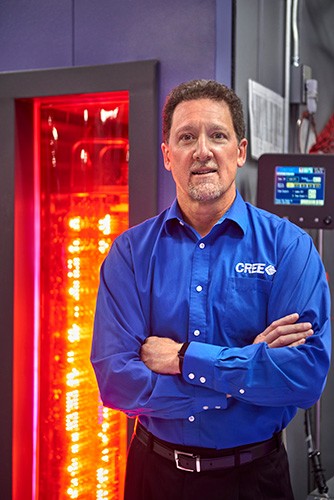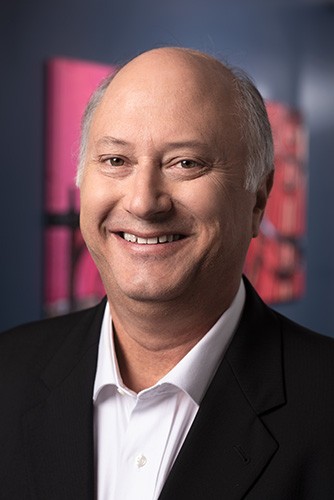 The program is designed to educate the next-generation, high-tech workforce by increasing student opportunities and graduation rates, as well as by providing access to funds to assist students in advancing their education.
"One of the core beliefs we hold at Cree is that every individual should have the opportunity to excel, and equitable access to education is at the foundation of that belief," said Cree CEO Gregg Lowe. "Establishing this education program is another important step in our broader effort to have a substantial positive impact in the local communities where we live and work. This is also a spectacular and well-deserved honor for our cofounders, John Edmond and John Palmour, and it recognizes the innovative spirit and significant contributions they have made – and continue to make – to accelerating the commercialization and adoption of silicon carbide technology. These faculty chairs will allow more students to learn from and work closely with pioneering scholars in the silicon carbide space."
The commitment from Cree includes a $2,000,000 scholarship program over 10 years and the creation of two endowed faculty chairs through a $1,500,000 fund over five years, beginning in August 2020. The scholarship support will help ensure students who come from historically underserved or marginalized communities, as well as those with significant financial need, have greater access to the educational opportunities that will equip them to excel as part of tomorrow's high-tech workforce.
"SUNY Poly's robust partnership with Cree further enriches the educational opportunities for current and future students," said SUNY Poly Interim President Dr. Grace Wang. "With this incredible commitment to SUNY Poly and the Mohawk Valley, Cree recognizes the scholarly excellence of SUNY Poly faculty and provides our students with invaluable resources to become tomorrow's leaders in science, technology, engineering, and mathematics (STEM) fields."
Named in honor of two of Cree's cofounders, Dr. John Edmond and Dr. John Palmour, the endowed faculty chairs—the highest academic award that a University can bestow on a faculty member—will be used to advance state-of-the-art technology through continued scholarly research and projects in the fields of nanotechnology and engineering. The endowed faculty chairs will allow students to learn from and work closely with the pioneering scholars in the silicon carbide space. Edmond and Palmour were part of the team that founded Cree in 1987 after conducting promising silicon carbide research at NC State University in Raleigh, N.C. Both are honored to make an impact working with SUNY Poly students to conduct breakthrough technology-focused research.
Empire State Development Acting Commissioner and President & CEO-designate Eric Gertler said, "The new Cree | Wolfspeed Scholarship and endowment at SUNY Poly demonstrates Cree's dedication to the region by establishing a robust pipeline for the next generation of high-quality high tech jobs in the Mohawk Valley. We are proud of our positive, productive partnership with Cree and look forward to their continued success."
As previously announced, Cree is developing the world's largest silicon carbide fabrication facility that will be 200mm capable in Marcy, New York—named the Mohawk Valley Fab—and has committed to creating more than 600 new jobs within eight years as well as providing internships for SUNY students as part of its presence. The efforts help to develop an advanced manufacturing-oriented workforce development initiative across the SUNY system to prepare a 21st century workforce for the long-term, high-quality employment and advancement opportunities the new facility will present. Currently, eight students from SUNY Poly are interning with Cree.
The company also donated $25,000 to the SUNY Poly Foundation in November 2019 to invest in and expand in SUNY Poly's STEM programs.
Cree is an innovator of Wolfspeed® power and radio frequency (RF) semiconductors and lighting class LEDs. Cree's Wolfspeed product portfolio includes silicon carbide materials, power-switching devices and RF devices targeted for applications such as electric vehicles, fast charging, inverters, power supplies, telecom and military and aerospace. Cree's LED product portfolio includes blue and green LED chips, high-brightness LEDs and lighting-class power LEDs targeted for indoor and outdoor lighting, video displays, transportation and specialty lighting applications.
For additional product and Company information, please refer to www.cree.com. Cree® and Wolfspeed® are registered trademarks of Cree, Inc.
About SUNY Polytechnic Institute (SUNY Poly)
SUNY Poly is New York's globally recognized, high-tech educational ecosystem. SUNY Poly offers undergraduate and graduate degrees in the emerging disciplines of nanoscience and nanoengineering, as well as cutting-edge nanobioscience programs at its Albany campus, and undergraduate and graduate degrees in technology, including engineering, cybersecurity, computer science, and the engineering technologies; professional studies, including business, communication, and nursing; and arts and sciences, including natural sciences, mathematics, humanities, and social sciences at its Utica campus; thriving athletic, recreational, and cultural programs, events, and activities complement the campus experience. As the world's most advanced, university-driven research enterprise, SUNY Poly boasts billions of dollars in high-tech investments and hundreds of corporate partners since its inception. For information visit www.sunypoly.edu.