Video Walkthrough for Standard Accounts
We have a 45-minutes supplier training video available on demand which focuses on training and educating suppliers on the benefits and functionality of the Ariba Network.

Login is required. First time login will require a free registration, all future logins only require the registration email address that was used to register.
---
Ariba Supplier Learning Materials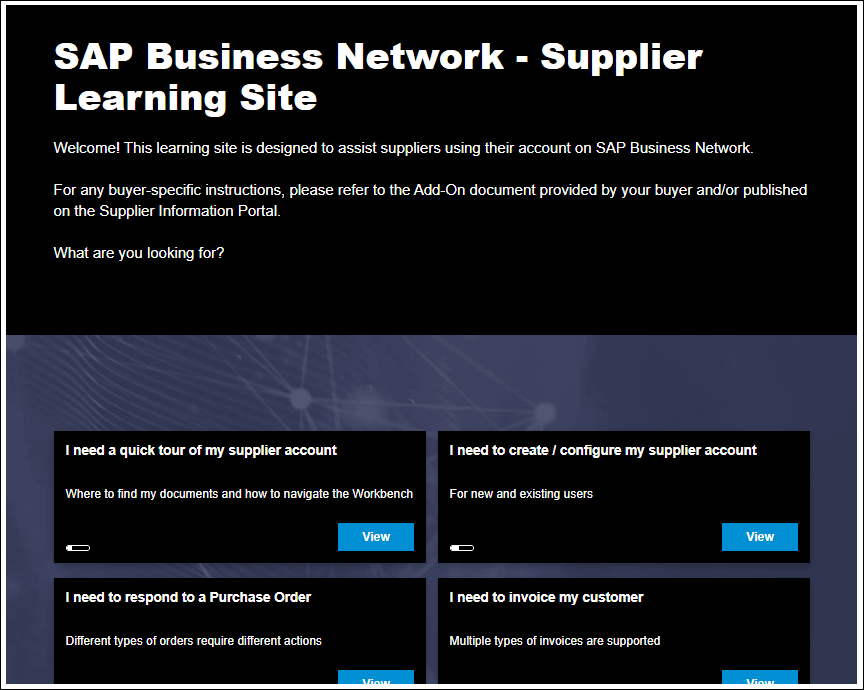 The learning site is designed to assist suppliers using their account on the SAP Business Network.
---
Invoicing for Service
We have a step by step guide with screenshots on how to generate invoices for service in the SAP Business Network.
---
Ariba Online Support
How do I contact Business Network Customer Support as a supplier?
See Resolution
Do I contact Ariba or my customer when I have a question or issue?
See Resolution