Find Your Path
Our early career programs offer a variety of opportunities for students and recent graduates. At Wolfspeed, you will gain real-world experience through hands-on, project-based assignments. We have a Summer Internship Program, Co-ops and we hire recent graduates into our rotational programs and non-rotational entry level roles.
The work we do has a real impact on the world. You can find Wolfspeed's Silicon Carbide in a variety of applications including EVs, Fast Charging, On-Board DC/DC Converters, Motor Drives, Data Centers, Solar & Wind Power, Aerospace & Defense, and more. Unleash the power of possibilities with us!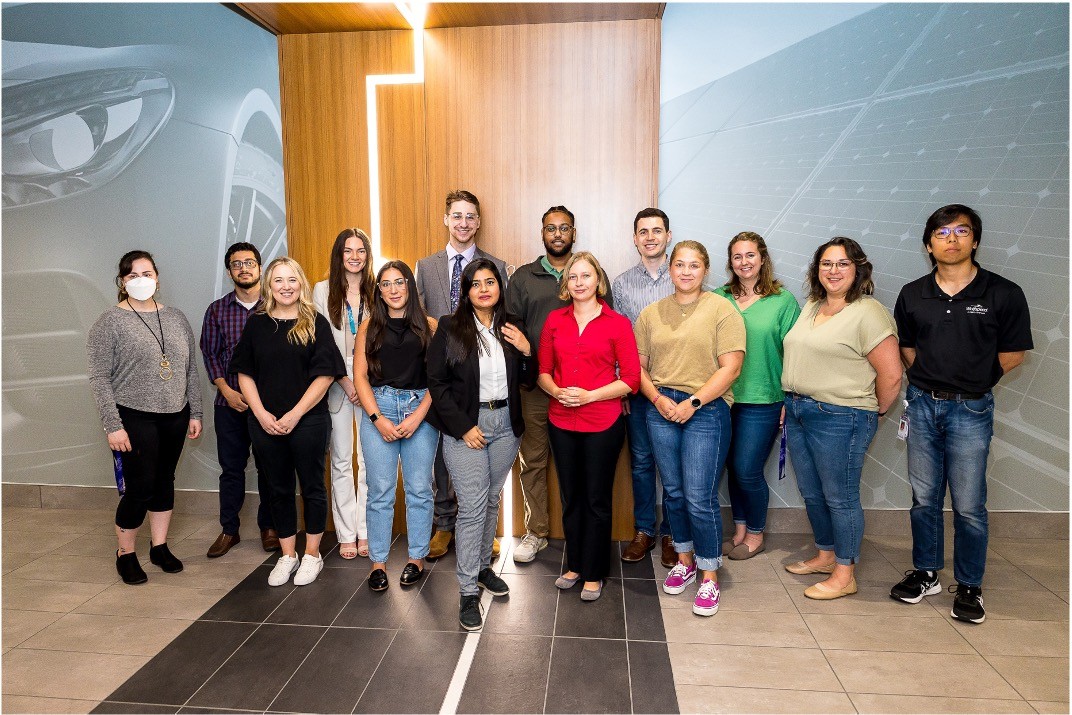 ---
Wolfspeed Summer Internship Program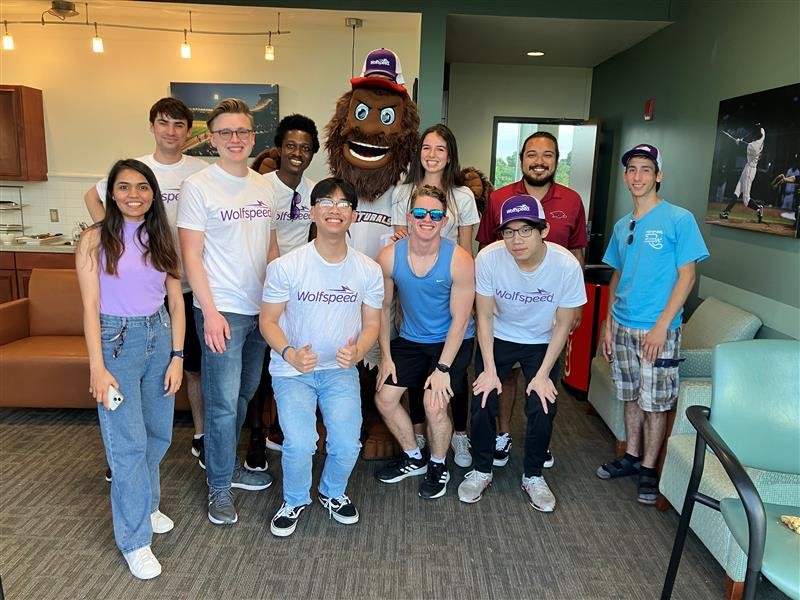 Intern Baseball Game Event 2023
The Wolfspeed Summer Internship Program strives to offer an engaging and rewarding experience to college students by providing opportunities focused around four main pillars:
Experiential Learning

Exploring Company Culture

Making Connections

Having Fun
Experiential Learning:
The hands-on work that you will engage in throughout your internship experience will allow you to use what you've learned through academics and previous internships/jobs to learn about and contribute to the semiconductor industry. You will apply your knowledge to projects, contribute to meetings and presentations, and make an impact to your overall team. Working alongside your manager and team, you'll try new things, learn a lot, pitch ideas, make mistakes, learn more and increase your skills and abilities to prepare you for a career at Wolfspeed and beyond.
---
Internship Opportunities and Perks
We hire interns across a variety of business functions:
Engineering
Power • Manufacturing and Fab • Research & Development • Materials
Non-Engineering
Finance • IT • Human Resources • Sales & Marketing • Supply Chain
Examples of our engineering related opportunities include:
Process Engineering • Product Engineering • New Product Integration • Test Engineering • Equipment Engineering • Factory Automation • Package Development • Power Electronics • Reliability Test Engineering
Perks of joining our internship program (aside from the amazing experience you are sure to have):
Social and Service Events
Consideration for Future Career Opportunities
---
Wolfspeed Cooperative Education Opportunities
In the Cooperation Education (Co-op) Program, we offer the opportunity to fuse classroom theory and knowledge with practical work experience, prior to graduation. If you are passionate, curious and innovative, you belong here.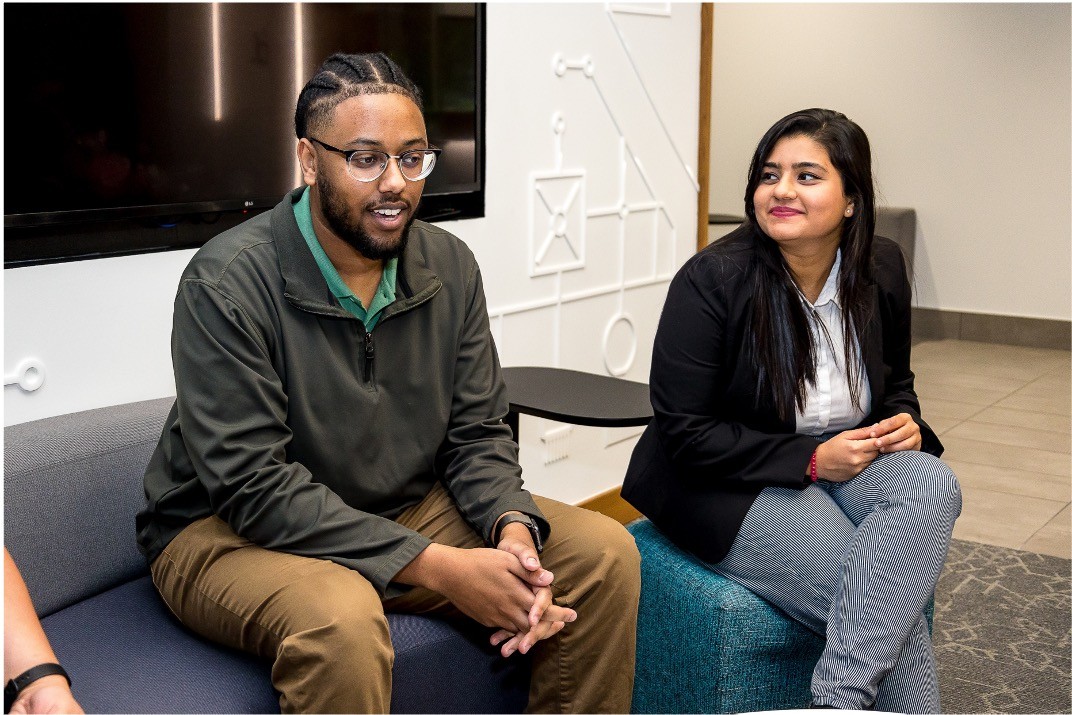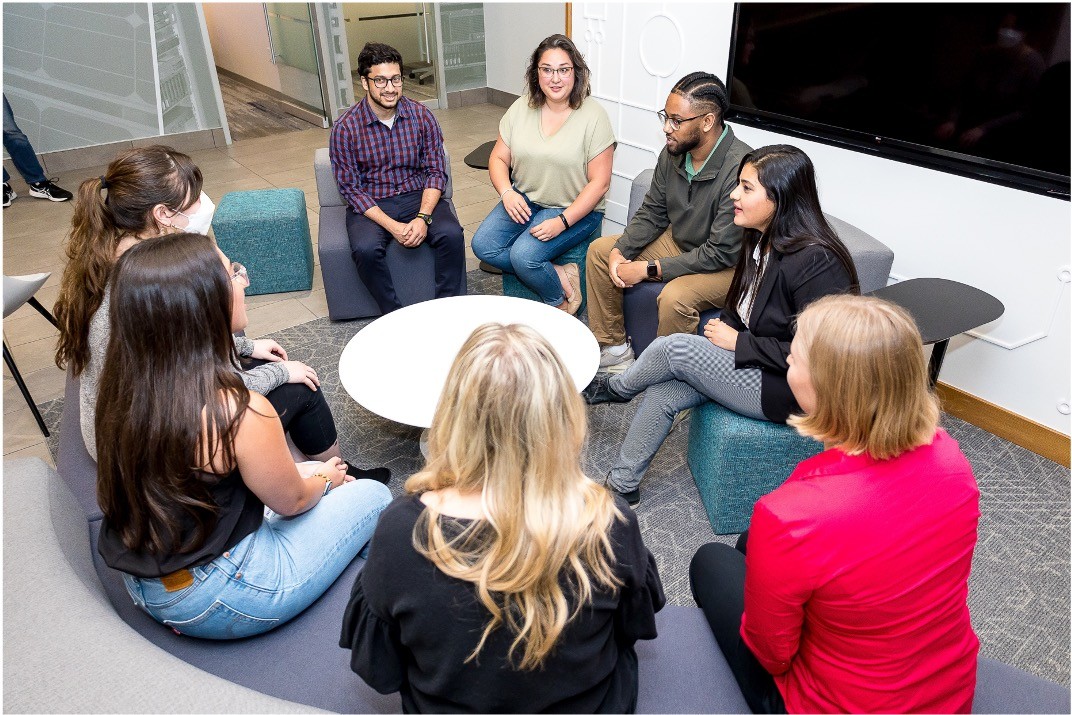 Wolfspeed Rotational Programs
The Wolfspeed Rotational Program is an opportunity to learn about the business and grow your network while also delivering business results!  This program is highly individualized, allowing participants autonomy in their experience.  Each participant will have a hiring manager focused on their experience and learning outcomes, rotation managers for each rotation, mentorship and career coaching, and the opportunity to participate in professional development and social/networking events.
Rotational Programs
Program Type

Programs

Program Length

Possible Locations

Engineering

Power Rotational Program
Focus Areas: Power Die Products, Discrete Power Devices, Power Modules, Research & Development

12-18 Months

Durham, NC
Fayetteville, AR

Engineering

Test Engineering

12-18 Months

Durham, NC

Engineering

Silicon Carbide (SiC) Research & Development

18-24 Months

Durham, NC

Non-Engineering

Finance / IT

18-24 Months

Durham, NC

Non-Engineering

Human Resources

24-36 Months

Durham, NC

Non-Engineering

Sales & Marketing

12-18 Months

Durham, NC

Non-Engineering

Supply Chain Management

12-18 Months

Durham, NC
---
Learn More