SpeedVal Kit™ Modular Evaluation Platform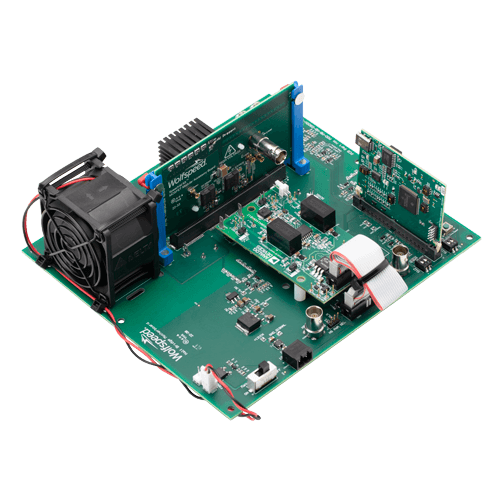 The industry's most versatile modular silicon carbide evaluation platform
Wolfspeed's SpeedVal Kit™ Modular Evaluation Platform speeds the transition from silicon to silicon carbide (SiC) with a flexible set of building blocks for in-circuit evaluation of system performance. Quickly evaluate and optimize the high-speed dynamic switching performance of Wolfspeed silicon carbide MOSFETs paired with your choice of range of gate driver options from industry-leading partners. Perform high-power thermal testing to evaluate operation at real operating points. An accurate modular spice model for each block in the system allows engineers to compare test data with simulation and model their own system. SpeedVal Kit™ consists of a motherboard, power daughter card, gate driver card, an optional control card, and other optional accessories.
Flexibility Without Compromise
SpeedVal Kit's unique card-edge connection to the power daughter card enables users to change silicon carbide devices in seconds while maintaining a low-inductance connection to the DC bus, meaning testing that took weeks can be completed in minutes. The versatile power daughter cards come in a range of packages from surface mount TOLL devices through TO-247 packages.
Design with Confidence
SpeedVal Kit supports a range of voltages, package types, and power topologies to support many applications and enables testing silicon carbide devices, gate drivers, and controls at real operating conditions. This system enables users to:
Measure Switching Loss (Eon, Eoff, Qrr)
Select from a range of gate driver options to suit your needs
Adjust Rg to optimize switching behavior
Evaluate discrete Silicon Carbide MOSFETs <1200V
Operate as a buck or boost converter using the Half-Bridge Motherboard
Click on the individual components of the system below to learn more and see the available options for each. Components may be purchased separately or use the SpeedVal Kit Configurator to build your complete test system.
SpeedVal Kit Videos
Unboxing Wolfspeed's SpeedVal Kit​
What's in the box? Join Wolfspeed Global Distribution Technical Manager Nick Powers as he unboxes the SpeedVal Kit Modular Evaluation Platform and highlights the advantages of using this flexible set of power building blocks for in-circuit evaluation of power system performance.
Documents, Tools & Support
Block Diagram

Technical & Sales Documents

Tools & Support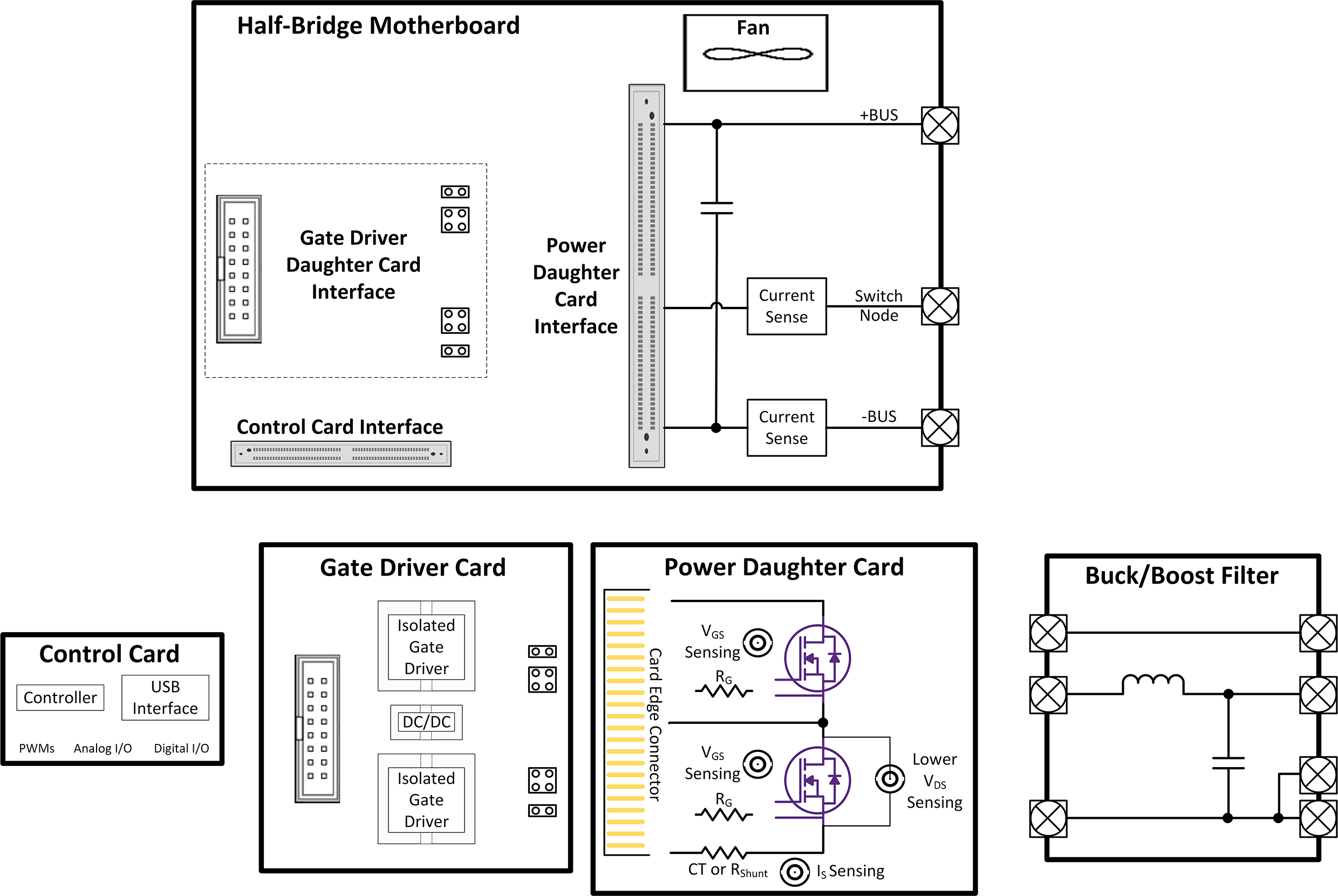 Learn how to install and begin using Wolfspeed's newest LTSpice models for our silicon carbide power modules.
Meet key industrial low voltage motor drive energy regulations with Wolfspeed silicon carbide and enable up to 2.5% overall efficiency improvement while overcoming thermal limitations that plague traditional silicon IGBTs.
Wolfspeed SpeedVal Kit™ expands control options with NXP's HVP-56F83783 high-voltage development card, featuring NXP's 32-bit digital signal controllers.