Siler City Factory
We're Building the World's Largest Silicon Carbide Manufacturing Facility
Expanding Capacity 10x for Silicon Carbide Materials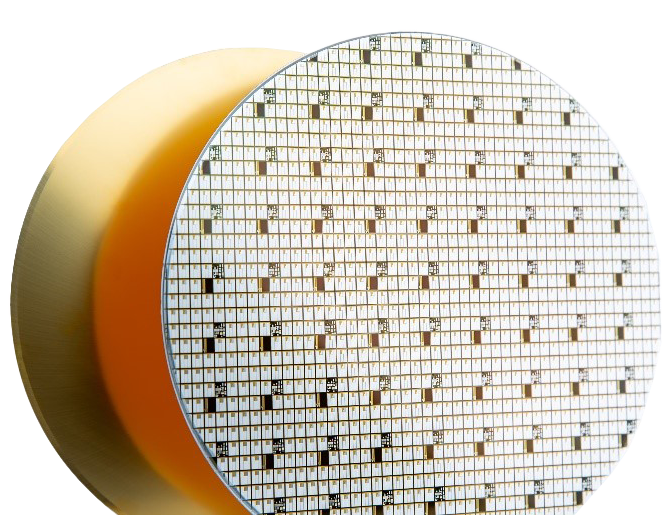 Our new, state-of-the-art Materials manufacturing facility in Chatham County, NC will yield a 10-fold increase in Wolfspeed's Silicon Carbide production. The first phase alone will be big enough to fit both the New Orleans Superdome and the Sears Tower, with some room to spare. Phase one construction is anticipated to be completed in 2024.
The Siler City Factory will produce 200mm Silicon Carbide wafers to supply our current and future fabs. This includes our Mohawk Valley Fab, which opened earlier this year as the world's first, largest and only 200mm Silicon Carbide fabrication facility. Over the next eight years, the new Wolfspeed facility will create 1,800 new jobs on the 445 acre site. 
Government funding will support the development of the facility's first phase and represents an approximate $1.0 billion incentive package from the State, County and local governments. In addition, the company hopes to apply for and obtain federal funding from the CHIPS Act to accelerate the construction and build-out of the facility.
Investing and Partnering in North Carolina to Build a Talent Pipeline

As part of our ongoing commitment to local academic institutions in North Carolina, we are pleased to announce our continued partnership with North Carolina Agricultural and Technical State University (N.C. A&T), the nation's No. 1-ranked Historically Black College and University (HBCU). This relationship will establish comprehensive education and training curricula and cutting-edge research and innovation programs.
In 2020, Wolfspeed committed $4 million over five years to the university, at the time the single largest donation in the university's history, to create the Wolfspeed Endowed Scholars Program. The two entities aim to create opportunities for undergraduate and graduate credentials in Silicon Carbide semiconductor manufacturing as well as training and career advancement programs for existing semiconductor manufacturing workers. Combining Wolfspeed's 35-year history of research and development in North Carolina with the high-quality talent in the state, we will establish a rich talent pipeline for the next generation in our local communities.
Wolfspeed CEO Gregg Lowe and senior leadership members joined NC A&T for a tour of their campus.
---
---