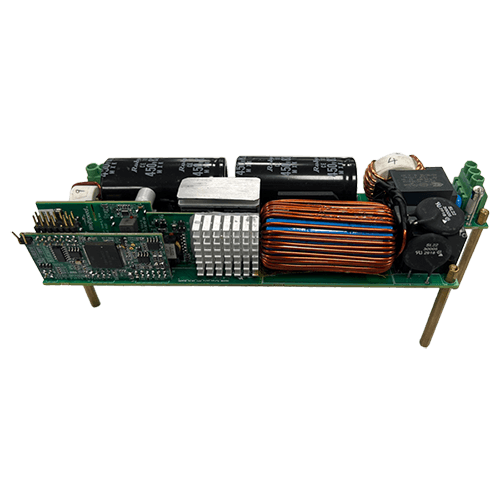 3.6kW Bridgeless Totem-Pole PFC
This reference design demonstrates the application of Wolfspeed's C3M™ 650 V Silicon Carbide MOSFET Technology in TOLL (TO - Leadless) Package to create a 3.6kW bridgeless totem-pole PFC for server power supply, data center power supply, mining power supply, and telecom systems. Wolfspeed's C3M™ 650 V Silicon Carbide MOSFET in a TOLL package offers low conduction and switching losses, which further enables smaller, lighter and highly efficient power conversion systems. The design accomplishes:
Peak efficiencies of 99%
Suitable for use in 80+ Platinum/Titanium, Energy Star, Lot9, and OCP3.0 supplies
Power density of 92 W/in3
60 kHz switching frequency
This reference design is offered as a comprehensive design package which can be used as a starting point for new designs with Silicon Carbide power devices.
Ratings
Input voltage range: 180-305VAC
Output Voltage: 440VDC
Output Power: 3.6kW (Derated at low line)
Switching Frequency: 60kHz
Peak Efficiency: 99%
Forced air cooling
Applications
Enterprise power supplies
Server and telecom power supplies
Mining power supplies
Battery Management Systems
What's Included
Reference Design Files for:
Main board
High Frequency MOSFET board
Flyback power supply board
Controller board
Request Separately
Mechanical Specifications
Documents, Tools & Support
Block Diagram

Efficiency Results

Technical & Sales Documents

Tools & Support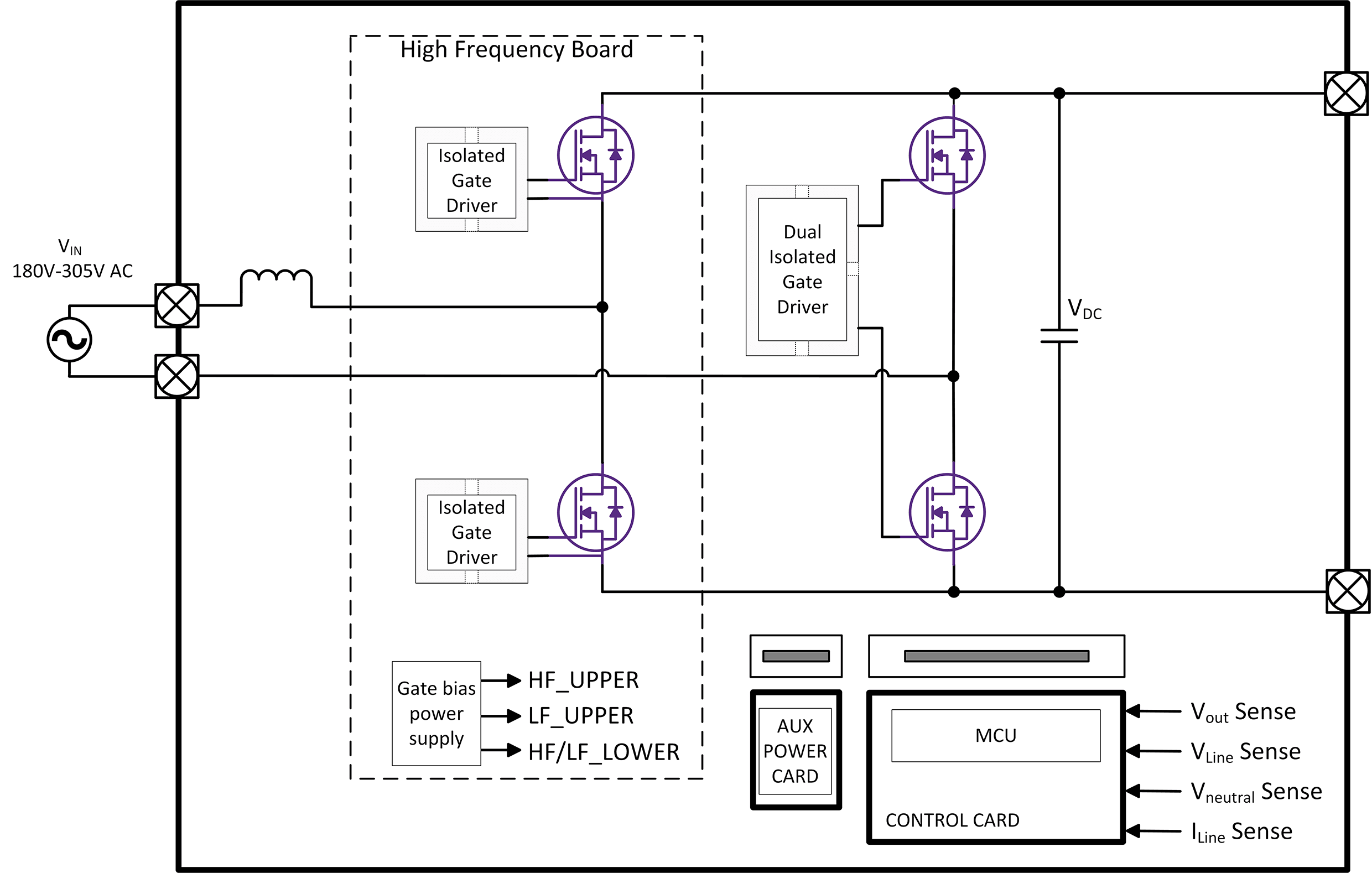 C2000 real-time microcontroller MCU with digital control algorithms
View Product


36V H-Bridge Transformer Driver for Isolated Supplies
View Product


Wolfspeed SpeedVal Kit™ expands control options with NXP's HVP-56F83783 high-voltage development card, featuring NXP's 32-bit digital signal controllers.
Now more than ever, engineers are being asked to design residential, commercial, and industrial solar energy systems that are compact, lightweight, and simple to set up. All of this can be achieved, including a 3% higher efficiency boost, with Wolfspeed Silicon Carbide. Join this webinar where our expert will demonstrate how Wolfspeed Silicon Carbide outperforms, increases power density, and lowers overall system costs.
Wolfspeed is working with Shenzhen Sinexcel Electric Co., a global leading supplier of energy internet core power equipment and solutions, to supply Wolfspeed WolfPACK silicon carbide power modules for next generation Active Power Filter (APF) and Static Var Generator (SVG) of Power Quality Solutions.