Evaluation Gate Driver Tool Optimized for the XM3 Module Platform
Wolfspeed's CGD12HBXMP is a form-factor-fitting; two-channel gate driver for the XM3 power module platform. Each of the two gate drive channels is protected against over-current and reverse polarity. The on-board 2 W isolated power supplies support 80 kHz switching frequency.
Specifications
Optimized for Wolfspeed's high-performance XM3 SiC half bridge power modules
DC bus voltage up to 1000V
On-board 2 W isolated power supplies supporting 80 kHz switching frequency
User-configurable turn-on and turn-off gate resistors enabling switching loss optimization
On-board overcurrent; shoot-through prevention; and reverse polarity protection
Differential inputs for increased noise immunity
Very low isolation capacitance (<5 pF) and 100 kV/μs common-mode transient immunity (CMTI)
Fault and power indicator LEDs for instant visual feedback
What's Included
Fully assembled gate driver PCB board
Reference Design Files
Product Compatibility
XM3 Half-Bridge Power Module Family
Applications
Motor & Traction Drives
UPS
EV Chargers
Industrial Automation & Testing
Power Supplies
Documents, Tools & Support
Block Diagram

Technical & Sales Documents

Tools & Support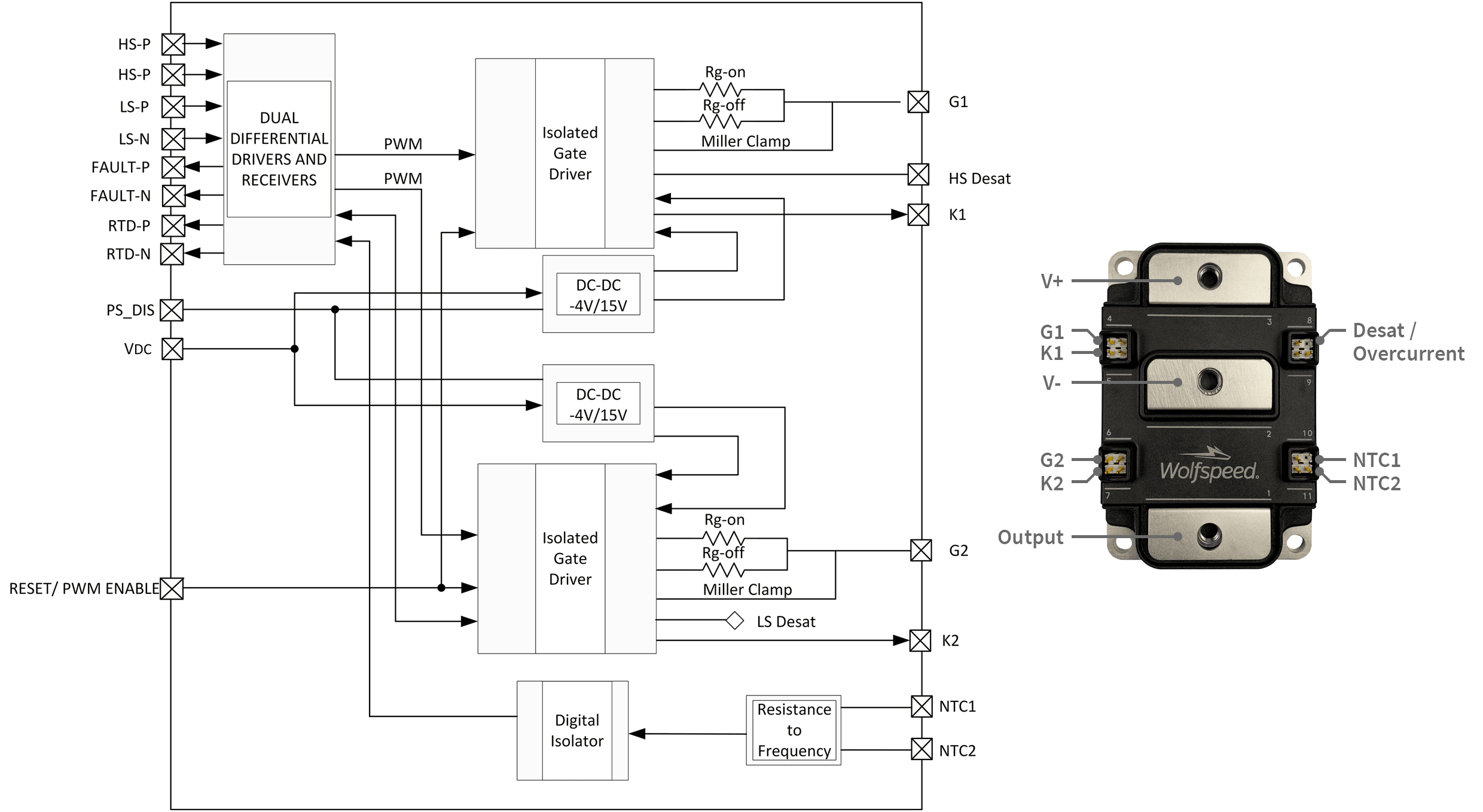 2W Isolated DC-DC Converter Vin=12V, Vout= -4V/+15V
2W Isolated DC-DC Converter Vin=12V, Vout= -4V/+15V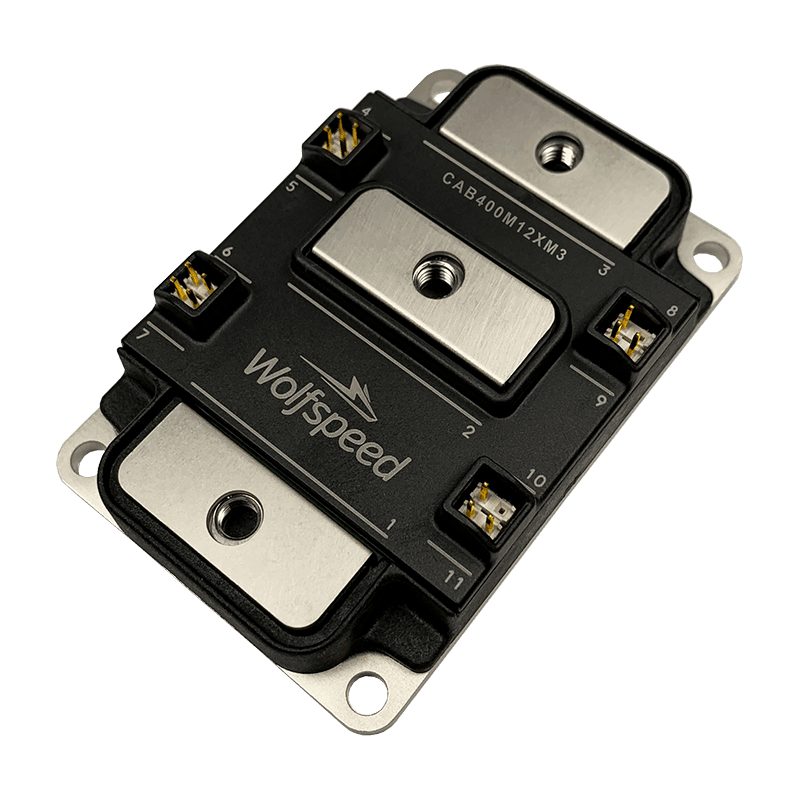 Wolfspeed XM3 Module
1200V Half-Bridge Power Module Footprint Designed for SiC Power Density
View Product


Now more than ever, engineers are being asked to design residential, commercial, and industrial solar energy systems that are compact, lightweight, and simple to set up. All of this can be achieved, including a 3% higher efficiency boost, with Wolfspeed Silicon Carbide. Join this webinar where our expert will demonstrate how Wolfspeed Silicon Carbide outperforms, increases power density, and lowers overall system costs.
Wolfspeed is working with Shenzhen Sinexcel Electric Co., a global leading supplier of energy internet core power equipment and solutions, to supply Wolfspeed WolfPACK silicon carbide power modules for next generation Active Power Filter (APF) and Static Var Generator (SVG) of Power Quality Solutions.
Shine a light under the hoods of today's most advanced EVs and learn about the technology pushing the EV revolution ahead of the curve with Wolfspeed's "What's Under the Hood?" eBook that is designed to educate, inform and inspire electric vehicle designers and drivers.