Dual Channel Differential Isolated Half Bridge Gate Driver Board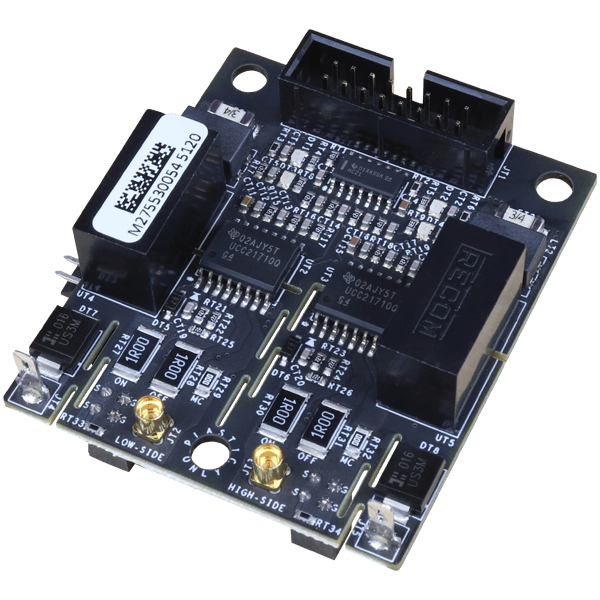 CGD1700HB2M-UNA
Wolfspeed's CGD1700HB2M-UNA is a half bridge gate driver board for evaluation of Wolfspeed C3M SiC MOSFET's and modules. This board can be used in conjunction with Wolfspeed CIL boards or Evaluation kits. The board includes 2W power supplies with undervoltage protection and reverse polarity protection. Each of the two gate drive channels features over-current protection, an active Miller clamp, and separate turn-on and turn-off gate resistors for effortlessly tuning switching speeds. The board includes circuitry to read the temperature from a Negative Temperature Coefficient (NTC) resistor when available. The gate driver board also features MMCX connectors to accurately measure high-side and low-side VGS with fiber optically isolated probes such as the TIVP1 from Tektronix®.
Specifications
DC bus voltage up to 1500 V
Texas Instruments UCC21710 gate driver
On-board 2 W isolated power supplies
User-configurable turn-on and turn-off gate resistors enabling switching loss optimization
On-board overcurrent; shoot-through prevention; and reverse polarity protection
Undervoltage protection
Isolated Analog to PWM Signal Function for NTC
Differential inputs for increased noise immunity
Fault and power indicator LEDs for instant visual feedback
Request Separately
Differential Transceiver CGD12HB00D
Compatible CIL Board or Evaluation Kits:
Applications
EV Fast Charging
Industrial Power
UPS
Induction Heating Welding
Industrial Motor Drives
Power Supplies
Solar & Renewable Energy
Grid Infrastructure
Documents, Tools & Support
Block Diagram

Technical & Sales Documents

Tools & Support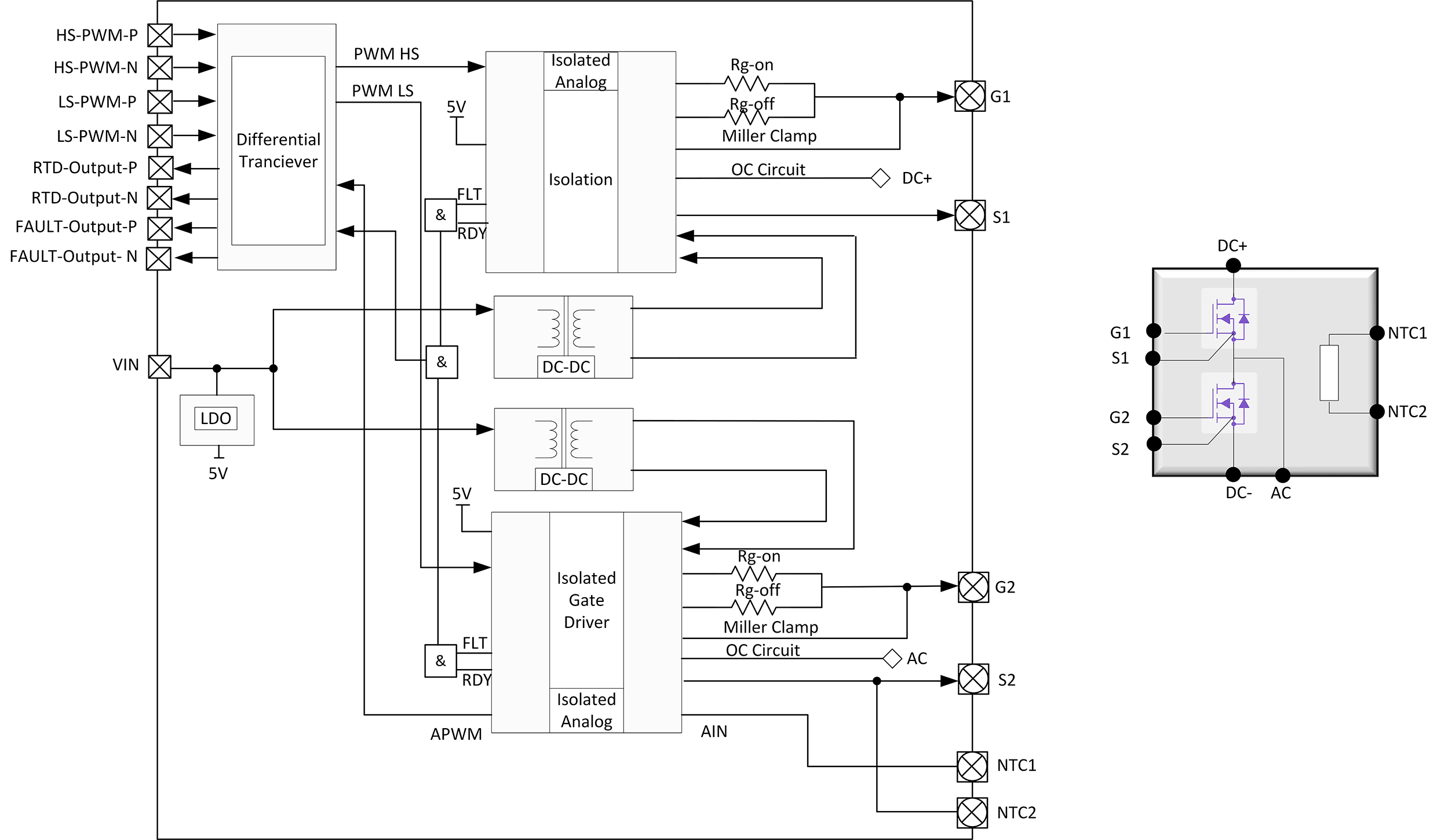 2W Isolated DC-DC Converter Vin=15V, Vout= -3V/+15V
2W Isolated DC-DC Converter Vin=15V, Vout= -3V/+15V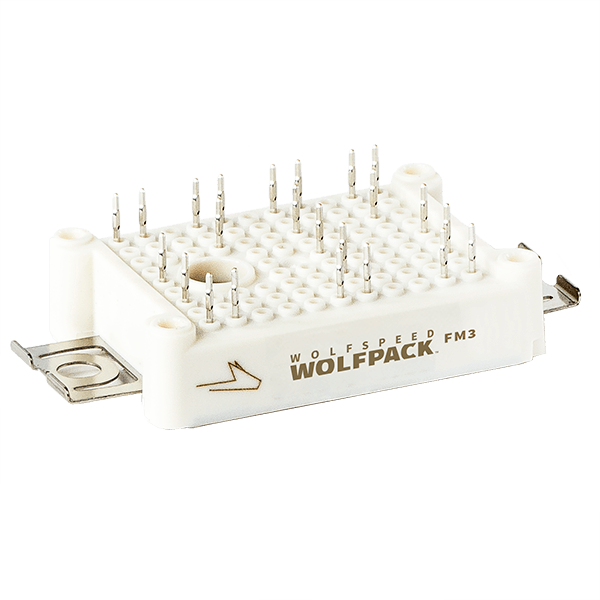 Wolfspeed WolfPACK™ Module
1200V Half Bridge Power Module Footprint Designed for SiC Power Density
View Products


Read about the all new Wolfspeed WolfPACK™ power modules. These modules give designers scalability and efficiency along with maintaining the simplicity of the design.
Learn how to install and begin using Wolfspeed's newest LTSpice models for our silicon carbide power modules.
Meet key industrial low voltage motor drive energy regulations with Wolfspeed silicon carbide and enable up to 2.5% overall efficiency improvement while overcoming thermal limitations that plague traditional silicon IGBTs.