SpeedVal Kit™ Modular Evaluation Platform​ Gate Driver Cards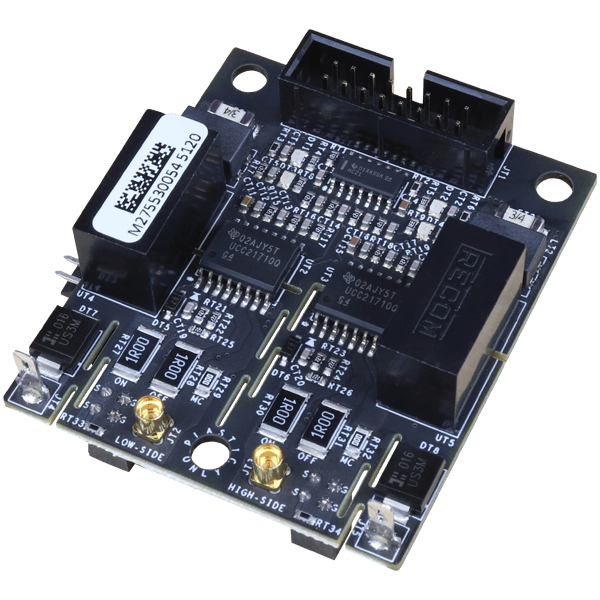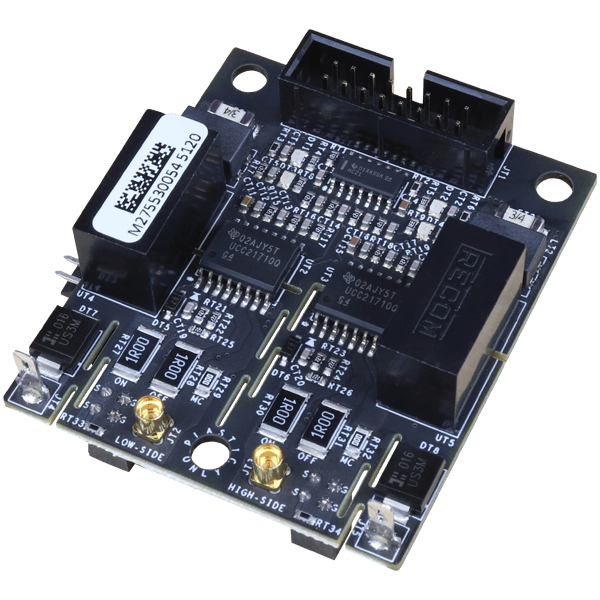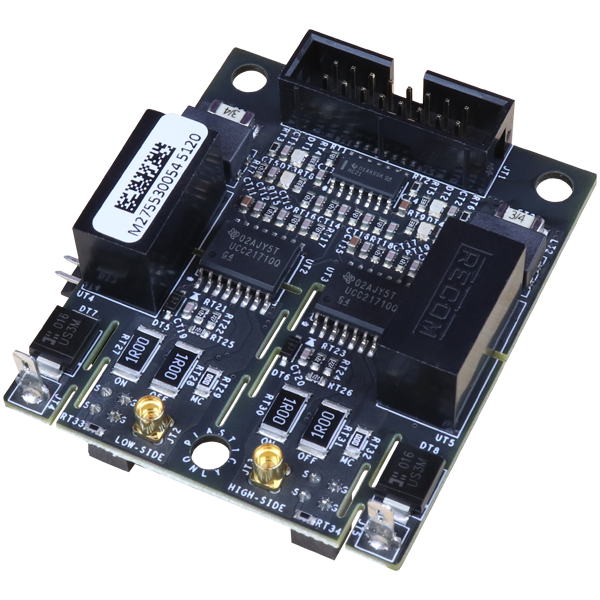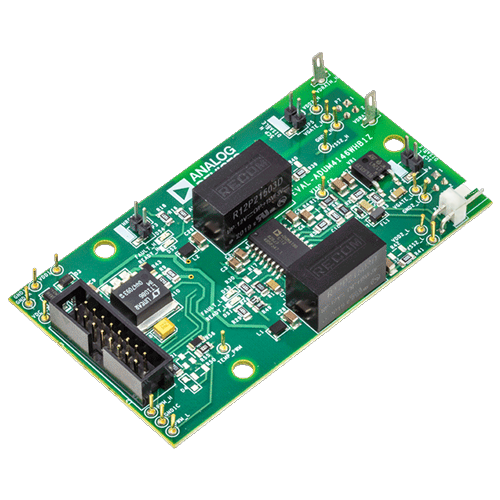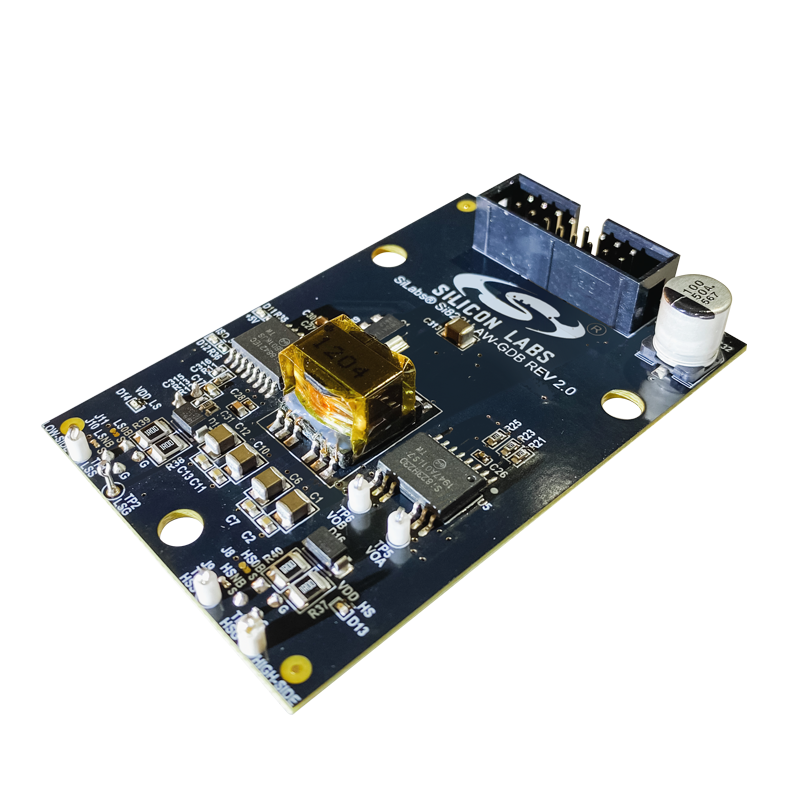 Numerous gate drive options to meet your needs
Wolfspeed has partnered with several industry-leading gate driver partners to provide you with a broad portfolio of gate driver cards that are compatible with the SpeedVal Kit platform. The cards allow users to test Wolfspeed Silicon Carbide devices with their choice of gate driver and feature set. All gate driver cards have two isolated gate drive outputs and associated gate power supplies for driving Wolfspeed Silicon Carbide MOSFETs. These cards have been tested for compatibility and are jointly supported by Wolfspeed and our partners.
These cards offer a range of features and current drive levels so that you can select the one that works best for your evaluation board. Having the freedom to select the gate driver you will use in your own design during the evaluation stage means that there won't be any surprises when you move into the development stage.
The SpeedVal Kit gate driver cards are compatible with both the discrete SpeedVal Kit platform as well as the Wolfspeed WolfPACK evaluation boards.
SpeedVal Kit™ Modular Evaluation Platform​ Gate Driver Cards
No filters selected, showing all 3 products
SpeedVal Kit™ Modular Evaluation Platform​ Gate Driver Cards
| | | | | | | | | | | Recommended For New Design? | | |
| --- | --- | --- | --- | --- | --- | --- | --- | --- | --- | --- | --- | --- |
| | | FM3, GM3, SpeedVal Kit | Wolfspeed | | 2 | 2W | Yes | Yes | Yes | Yes | | |
| | | FM3, GM3, SpeedVal Kit | Analog Devices | | 2 | 2W | Yes | Yes | Yes | Yes | | |
| | | FM3, GM3, SpeedVal Kit | Skyworks | | 2 | 1W | No | No | Yes | Yes | | |
SpeedVal Kit Videos
Unboxing Wolfspeed's SpeedVal Kit​
What's in the box? Join Wolfspeed Global Distribution Technical Manager Nick Powers as he unboxes the SpeedVal Kit Modular Evaluation Platform and highlights the advantages of using this flexible set of power building blocks for in-circuit evaluation of power system performance.
Documents, Tools & Support
Block Diagram

Technical & Sales Documents

Tools & Support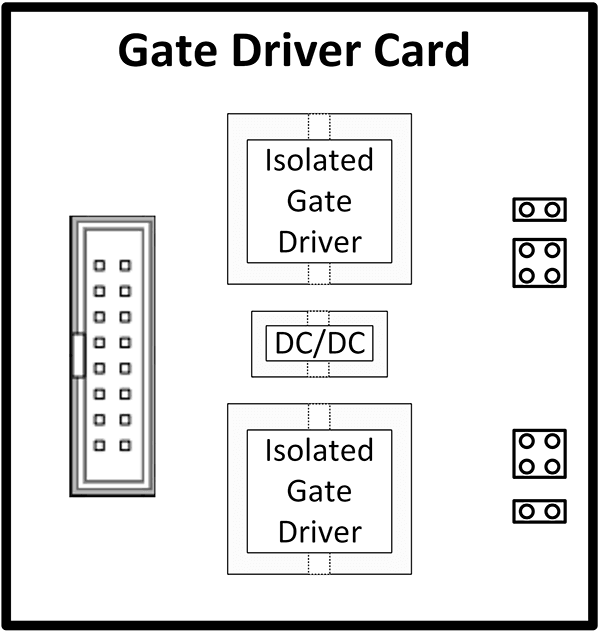 Silicon Carbide-based systems have a bright future by addressing the needs of solar power and energy storage systems, enabling higher efficiency and power density needed to meet today's standards and green energy goals.
The SpeedVal Kit platform utilizes a strong network of partners and products to affect an industry-wide journey toward Silicon Carbide adoption. Learn more about this ecosystem and the power design support available from Wolfspeed, Arrow and other industry leading suppliers.
Data centers consume a mind-boggling 2% of all energy in the United States, and that number is expected to escalate worldwide. Learn how Wolfspeed Silicon Carbide helps to meet the emerging global energy standards and dramatically accelerates your design journey in critical applications such as enterprise servers.